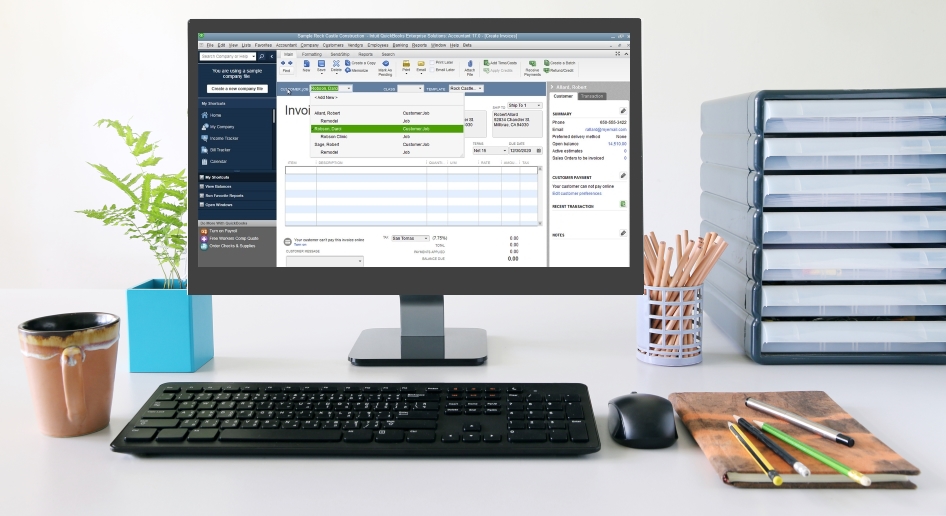 We have set-up, trained business executives and implemented accounting software for 200 + SMEs in Nigeria across 15 sectors:
Retail, Wholesale & Distribution, Manufacturing
Financial Services
Airline Ticketing & Travel Agents 
Importer & Exporters
Real Estate, Developers & Constructions
Private Schools & Educational Centres 
Information Technology Services 
Health & Medical Centers 
Hospitality 
Legal Firms 
Automobiles Dealers
Oil & Gas Stations 
PR Companies 
…Tap into our experience & get equipped with the right skill to become a Professional in QuickBooks Accounting Software
If you are a recent graduate looking for a high-paying accounting job, or an accounting officer who want to be efficient in your company, our certificate course will help you learn accounting software and how to enter daily transactions.
---
"We will install a trial version of QuickBooks on your laptop for class work"
---
---

---
We offer corporate & individual training services.
---
What you will practise and perfect at the end of the course:
How to create new company
Setting up your business parties:

Suppliers & payables

Customers & Receivables

Banks and balances

VAT

Setting up charts of accounts & owners equity
Inventory management
Sales

Creating estimates &manage invoices

Receiving Payment & record cash deposit

Sales Receipt

Recording Sales Discounts

Record Cash/Product Refunds.
---
"We will show you how to secure a job with your accounting software skill in selected industries."
---
Purchases

Recording purchase orders

Receiving stocks with bill

Receiving stocks without bill

Bill payment

Tracking your business expenses

Recording outstanding bills

Recording one-time expenses

Banking

Transfer Funds to other banks

Cheque payments

Reconciliation.

File VAT return
Company's snapshot and other reports customization.

Customers & Receivable Balances

Suppliers & Payable Balances

Sales Report

Purchases Report

Profit or Loss Report

Balance Sheet

Cash Flow Statement,

etc
---
We will refresh you with a good MEAL so you don't get bored and tired.
---
Our training gives you the chance to get hands-on with the latest QuickBooks software. That means we won't just demonstrate features of QuickBooks – we'll let you try them for yourself.
---
Our Quarterly Class Holds at WorkBay Executive International Limited:
14A, Bayo Dejonwo Street, Maryland
"From Mr Biggs, take a bike to Bayo Dejonwo gate and walk down to address."
---
Meet the Facilitator: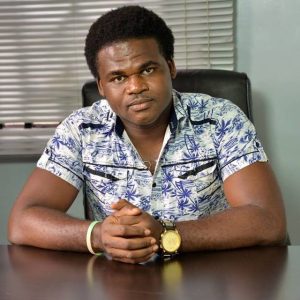 Ndukwe Ogechi is a managing partner at BIGResource Solutions and professional QuickBooks and business support consultant specialised in helping businesses get their books of account right – He has deployed accounting software for SMEs and taught business owners, accountants, & CFOs in various industries the simple way to implement QuickBooks and get their financial report right.
How to join our next Accounting Software Training Academy
To book us for a training, call or chat with us on WhatsApp – 08084219399, 08105090001
Recent search terms:
accounting software training in nigeria (4)
quickbooks training in nigeria (3)
accounting software training in lagos (2)
quickbooks in nigeria (2)
accounting and financial software training in lagos (1)
where i can learn peachtree and quickbook accounting in ijegun lagos state (1)
training centers to learn quickbooks in nigeria (1)
quickbooks and caseware coaching in lagos (1)
quickbooks accounting software price in nigeria (1)
quick books course in Lagos business school (1)
Online Quick book accounting soft ware training center (1)
local quickbooks training (1)
erp software learning centres in lagos (1)
Cost of learning quickbooks financial in lagos (1)
coaching for quickbooks financial Nigeria (1)
accounting software training centers (1)
where will I buy quick book accountiing package in ikotun egbe lagos (1)
What Business Owners Are Also Reading: