Software Tips & Advice
SAP Business One ERP Training Course
Do You Need An Accounting Software For Your Business?
We Sell, Install, Setup & Train Businesses In Nigeria
Call our accounting & technical support centre on 08084219399, 08105090001
SAP is the world's leading provider of ERP software and services, with worldwide revenue in 2014 of 33.56 billion Euros and a 57 percent market share among major business application providers; it is one of the world's largest software companies overall.
SAP ERP is a flexible, open technology platform that helps businesses run more efficiently (and profitably) by providing integrated management of key operations and supply chains.
This training guide is targeted at people looking for a way to have the right start in SAP environment.
SAP Business Overview
SAP Business One provides an entire set of core modules, including financials, sales, operations, customer management, and logistics, which enable a small-sized to the medium-sized enterprise to manage all aspects of the business.
This course provides an overview of the core functionality of SAP Business One including financials, sales, customer management, inventory, and reporting. In addition, the content is complemented by an assortment of activities that describe many of the day-to-day activities performed with Business One.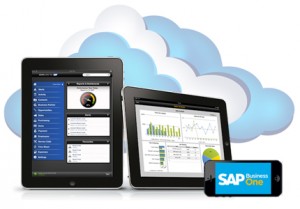 Contact Us: info@accountingsoftware.com.ng
SAP Business One Course Outline:
 Master Data
 What is Master Data?
 Users
 Business Partners
 Payment Terms
 Activity
 Items
 Document Numbering
 Business Partner Reports

 Purchasing
 Business Aspects of Purchasing
 From Purchase Order to Outgoing Payment
o Document Header
o Document Body
o Document Footer
o The Document Chain in Purchasing
 Sales
 Business Aspects of Sales
 From Sales Quotation to Incoming Payment
o Document Header
o Document Body
o Document Footer
o The Sales Document Chain
o Other Sales Functions
o Gross Profit as a Sales Indicator
 Sales Reports
 Inventory
 Business Aspects of Inventory
 Inventory in SAP Business One
 Inventory Valuation Methods
o Standard Price
o Moving Average Price
o FIFO: First In — First Out
 Pricing in SAP Business One
 Units of Measure in SAP Business One
 Catalog Numbers in SAP Business One
 Management of Serial and Batch Numbers
 Manual Inventory Transactions
 Physical Inventory
 Financial Accounting
 Chart of Accounts
 The Posting Cycle in SAP Business One
 Journal Entries
 Journal Vouchers
 Posting Templates
 Recurring Postings
 Foreign Currency Postings
 Integrating Cost Accounting
 Financial Reports
 Banking
 Banking Master Data
 Incoming and Outgoing Payments
 Posting Bank Charges
 Linking Invoices to Payments
 Sales Opportunities
 Sales Opportunities — Setup
 Sales Opportunities — Managing Sales Opportunities
 Sales Opportunities Reports
 Service
 Service Structure Components
 Service Contract as the Basis
 Human Resources
 Human Resources Management in SMBs
 Employee Master Data
 Human Resources Report
Get trained on SAP Business One In Nigeria: Send your request to info@accountingsoftware.com.ng
What Business Owners Are Also Reading: