QuickBooks is an accounting software that boasts of  a number of user-friendly enhancements but as always, retains the simple, easy to use functionality that is synonymous with the QuickBooks brand.
It offers newer, faster and more feature-rich software across the full range accounting software packages, from QuickBooks Pro to QuickBooks Premier, Enterprise Solutions and QuickBooks Accountant, meaning that there is a package to suit all small to medium and growing businesses.
The software, as always, focused on customers, is hugely efficient and offers even better reporting in either PDF or Excel formats. As always, QuickBooks has taken historical customer experience into account when developing the software and ensured that all focus group feedback has been addressed.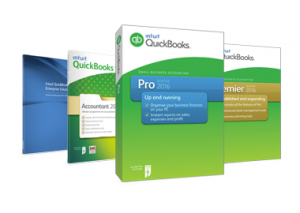 Contact Us: info@accountingsoftware.com.ng