As an accounting software consultant in Nigeria, we don't only deploy or train clients on the desktop versions of QuickBooks, but also help small and growing businesses discover the best package for their accounting needs. This is because we understand the varying requirements for QuickBooks in different industries and are experienced to tell business owners the package that will works for them.
Although we have shared a guide on "Understanding QuickBooks and the right version for your business", we still believe a detailed break down of these versions by industry adaptability is what you really need to avoid buying the wrong version.
QuickBooks Pro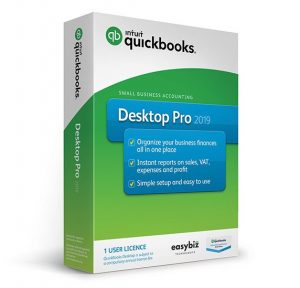 The Pro version is the basic of QuickBooks. The software works for outfits that do not sell inventories to make money; your services span across consulting, training, travels, real estate management, procurements, legal, loan or cash advances, bureau de change, event managers, investment advisory or receive donations/grants.
This doesn't mean that a retail store can't deploy QuickBooks Pro for inventory management but the setback is in the "unit of measures". For instance, assuming you sell "varying packets or bags of a product", there is no room to indicate the specific unit of measures for the product; whether it is sold in Kg or gram.
Some of the reasons Pro may not be the right software for your business even if your line of business falls within the aforementioned sector:
You track inventories and unit of measures.
You manufacture or assemble inventories.
The number of users exceeds three (3) for the US edition and five (5) for UK editions.
Continue reading "Which of the QuickBooks Desktop Is Right for my Business?"